427 N Graham St, Memphis, TN 38122
Located on the Greenline, just south of Sam Cooper Blvd., Allison Gardens offers quiet, garden-style apartment living featuring newly renovated apartments with all new kitchens and bathrooms.
Amenities include:
Ceiling fans
Central heat & air
Dish washer
Stacked washer/dryer,
Gas stove
Microwave vent-a-hood
Top & bottom refrigerator/freezer with ice maker
Call today for availability: 901-530-2055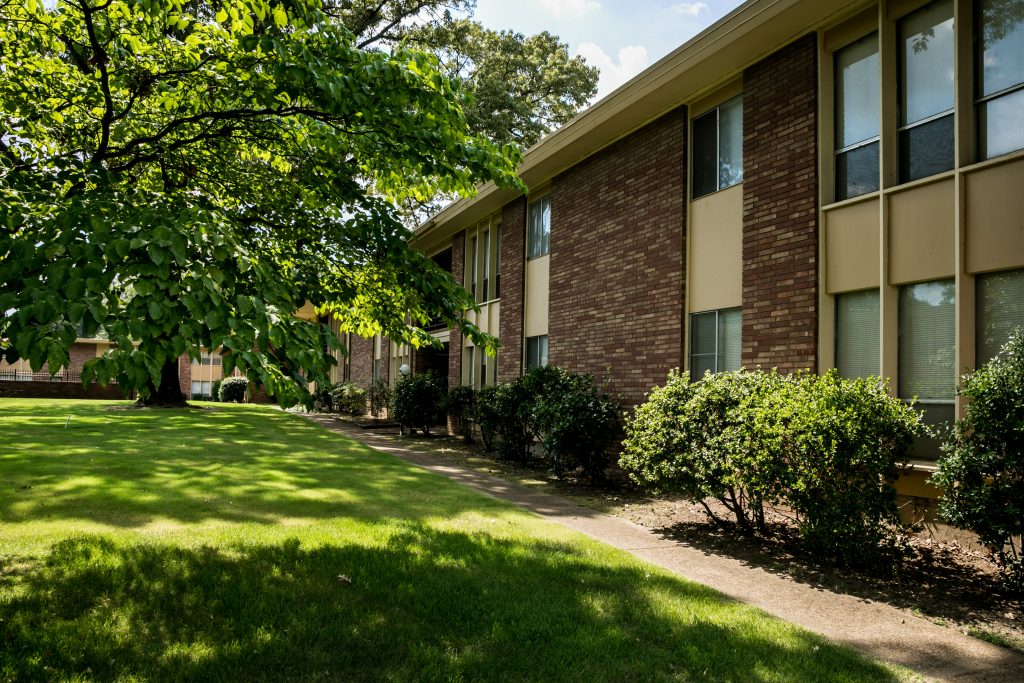 High Point Terrace Neighborhood
The heart of High Point Terrace is anchored by a neighborhood market that includes a mom-and-pop grocery store, bar, pizza place, dental office, barbershop, and Cheffie's, a popular restaurant. On Friday afternoons, you'll want to get there early to get a seat outside because it's a popular spot for families. It's not uncommon to see neighbors strolling down the street or taking advantage of the Shelby Farms Green Line, which runs through the neighborhood when the weather is nice.
Leases from
$1,200 – townhome $10,25
$1,095 – 2 bed /1.5 bath $900
$1,025 – 2 bed / 1 bath $725
$825 – 1 bed / 1 bath
Call today for availability: 901-530-205
Floor Plans
Photo Gallery